Penetration testing, also known as ethical hacking, is a combination of automated and manual testing practices to identify vulnerabilities in systems, networks, and applications that can be exploited by an attacker if left undetected.
Pen tests are large scale simulated cyber-attacks where an ethical hacker attempts to take advantage of infrastructure vulnerabilities and pinpoint any security gaps.
After a pen test, enterprise security teams can get clarity on the security posture. The information can enable fixing vulnerabilities, implement upgrades, or adopt new solutions.
The infographic can help in knowing more about the:
Types of simulated attacks

Steps in Penetration Testing

Uses of Penetration Testing

Business advantages of Penetration Tests

Importance of Penetration Tests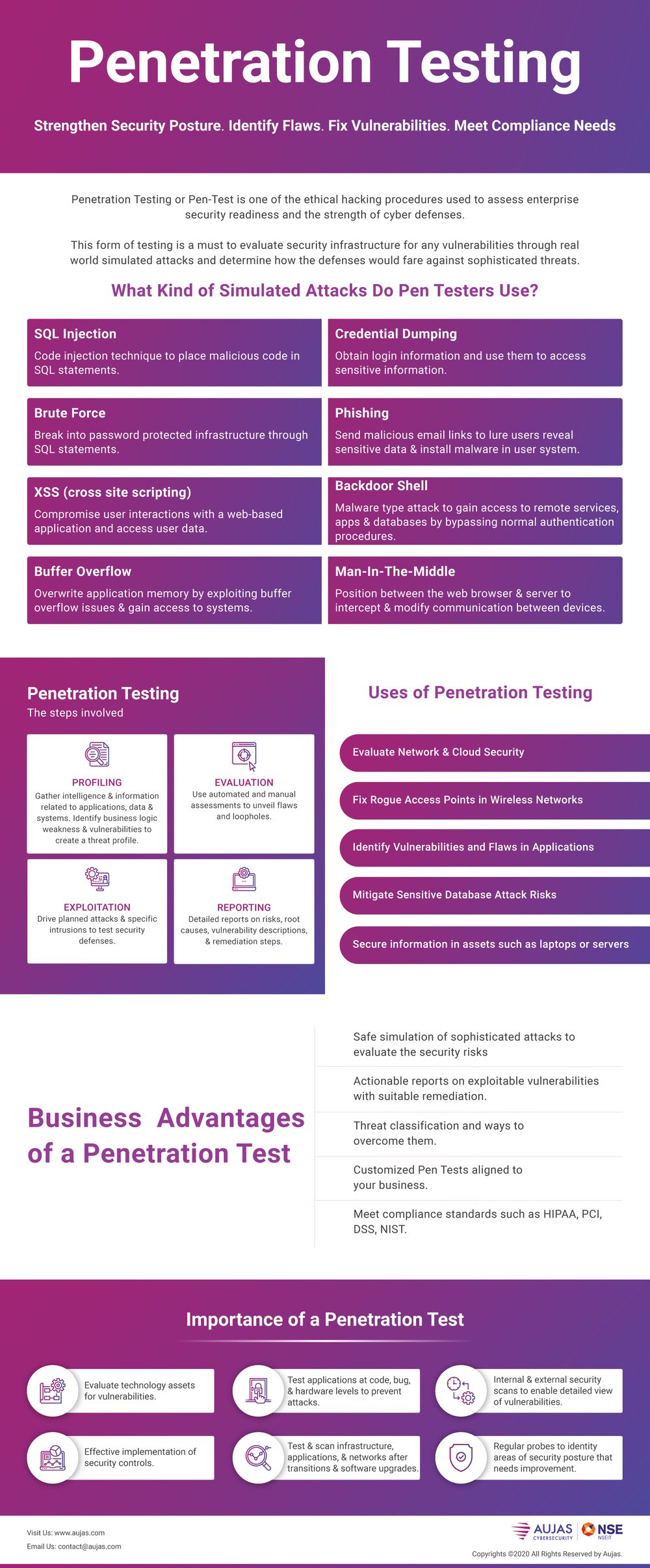 Interested to know the resilience of your existing security infrastructure? Aujas Pen Test experts can help you get more profound clarity and insights on your security posture while giving you recommendations to fix any current security gaps and vulnerabilities. Reach out to us at contact@aujas.com.