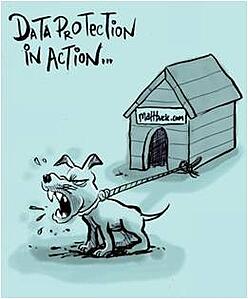 A more holistic approach is needed for protecting data that goes beyond individual tools and addresses data at its source: the business. The principles of data governance, data classification and the DLP tool need to work as one solution to effectively protect data in an organization.
Approach
Develop a strategy – Start by developing an organization-wide data protection strategy
Set up a data classification policy and a program - Individual business processes should identify and document all forms of data, its classification and its authorized movement.
Create a governance program - Establish accountability, roles and responsibilities for data protection and data ownership.
Create and ensure awareness and training for business users - To ensure that the data protection remains a strong focus within the organization, management should ensure users are made aware of their roles and responsibilities around data protection.
The Aujas Data Protection Service helps organizations extract maximum value from their investment in security technology and solutions. We build the governance framework, data protection strategy and data protection program. Then we assist organizations with data flow analysis to identify data movement within and between processes, the forms data takes, and user awareness levels. Our data flow analysis results in effective DLP policies while the governance framework and strategy translates into continuous data protection for the organization.
To learn more about the Aujas Data Protection Service, and our complete portfolio of services, please contact Karl Kispert, our VP of Sales at karl.kispert@aujas.com or at 201.633.4745.